Current Message Series
Current Message Series
Sunday, September 24, 2017

Important: This event has already occurred.

11:00AM - 12:15PM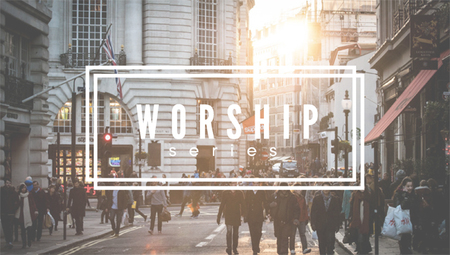 Join us on Sundays for our current message series on "worship".
As followers of Jesus we spend a significant amount of time in gathered spaces of corporate worship. We meet to hear God's Word, sing hymns and choruses, share in a common life, commission one another on mission, and observe sacred practices handed down to us by Jesus (communion and baptism).
What's the point? We're busy people and there's a lot of Kingdom work to be done outside the walls of the church. Why do we give so much attention and time to these "artificial" and "formal" religious activities? Does anything of earthly value get accomplished singing in a room together? For some of us it can feel like a waste of time.
Join us for a seven week series as we renew our theological understanding of what happens during these times of worship. Our desire is to equip God's people with a richer understanding of how God inhabits the praise of His people and challenge us all to go deeper in our times of corporate worship.
May our commitment as God's people to gather often become as Marva Dawn writes a "royal waste of time".

Worship
Aug. 13 - Worship: A People of the Presence (Exodus 33:7-17)
Aug. 20 - Worship: Hard Praise - Finding Hope in Biblical Lament (Ps. 13)
Aug. 27 - Worship: Hymns & Choruses (Ps. 84)
Sep. 03 - Worship: Communion (1 Cor. 11:17-34)
Sep. 10 - Worship: Bread & Wine - The Sacred in the Everyday
Sep. 17 - Worship: FLC's Values in Corporate Worship (Rev. 4,5)
Sep. 24 - Worship: Sabbath (Matt. 11:28-30)
Listen to messages in the series.
Ministry Worship
Return to Events
Save Event to your Calendar
---