Sunday, January 26, 2020
3:00 - 4:30 pm
Sanctuary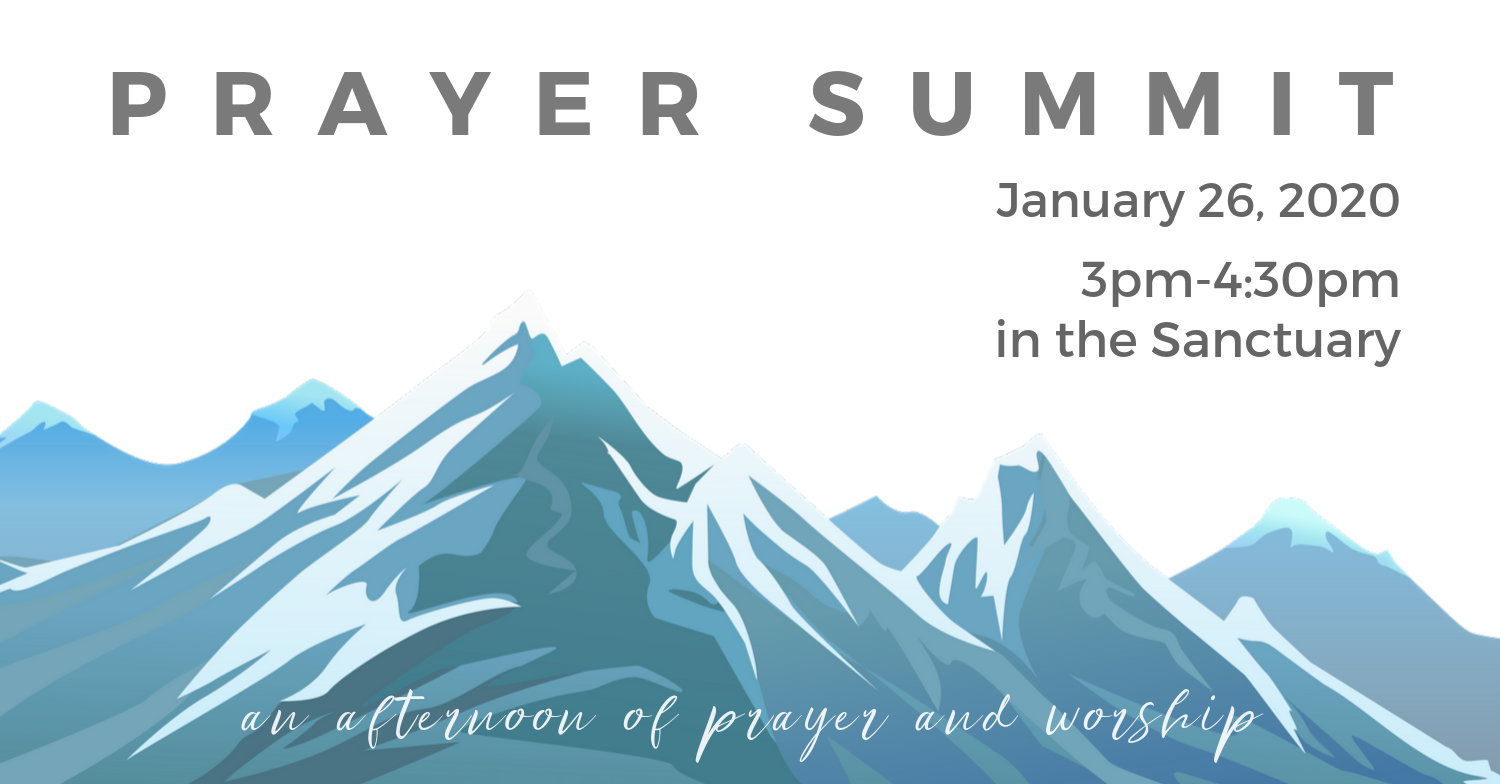 Let us join together as a church to worship and seek the Lord in prayer, both personally and corporately.
"...for my house will be called a house of prayer for all nations." (Isaiah 56:7)
We have a Prayer Summit in the Sanctuary every last Sunday of each month.